Classified ad details
Mothercare swinging crib with bedding - Other baby & kids stuff
Ref. number: 23043 Updated: 16-07-2014 12:08
Swinging crib from Mothercare. Comes with Winnie the Pooh bedding set and bumper. There is also a canopy drape in white. The canopy drape is washed but unused. If you want to use the drape you would have to purchase a canopy rod. These aren't expensive.
The crib was only used for a week. It is like new. Cost just over £100 new.
The reason for selling it is because we bought it and we realised after a couple of days that we preferred a moses basket as these are easy to transfer upstairs and downstairs whereas the crib is heavy and bigger.
Images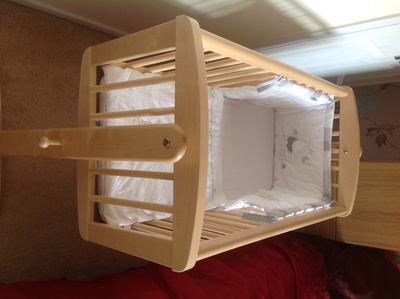 Contact information
| | |
| --- | --- |
| Full name: | Tina Lomas |
| Phone number: | 07730796826 |
Ask about this ad